How to fix facebook stuck when updating in android.  When you updating your facebook app, after downloaded the update file the facebook app will stuck / hangs and It look likes the installing never finish.  Everytime, the new update available I always get this problem, we can not find exactly how to fix this problem on the internet.  Maybe you interested what I do to solve this problem, follow this steps:
Open Settings -> tap Aplication Manager – > tap Facebook
Focus to 3 options=> Force Stop, Clear data and Clear Cache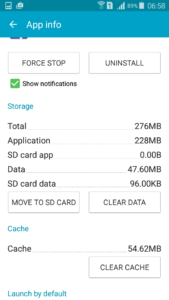 Now tap Force stop, tap Clear Data and Clear Cache, it look likes the picture below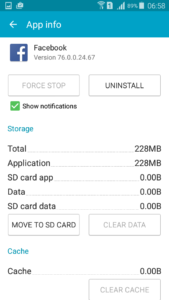 Then open Play store and try update again the facebook app, after downloading file finis, wait for installing. In my experienced the installing needs more times to finish, you must be patients.
Other way, if there is a micro sd card, unmount it and start update facebook, I have tested it and worked!
If It worked for you just give me a thumbs 🙂
Tags: android fix, facebook update fix, Fix Facebook Stuck, playstore stuck